Arthur Court Grape 3-Bowl Bowl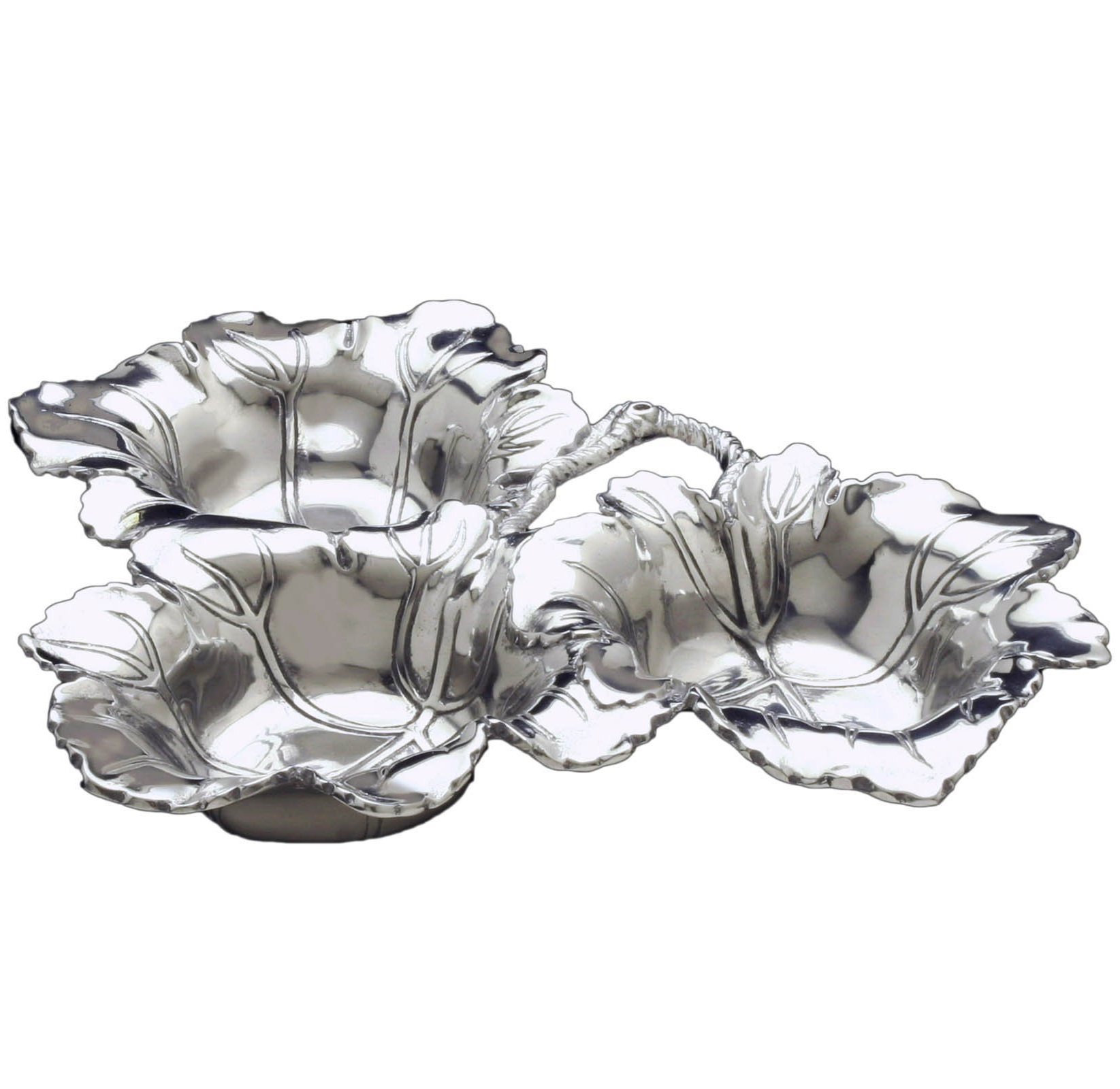 Arthur Court Grape 3-Bowl Bowl
Offer up finger foods as you wait for the main course with this 3-Bowl Grape Bowl from Arthur Court.
These handmade, aluminum dishes form a clover as a thick, realistic vine connects them together. Patterned after leaves, the bowls feature multiple veins running through the design, while their edges mirror the shape of blades.
This item is also available through our wedding registry program.