Hive Porcelain Cachepot, Large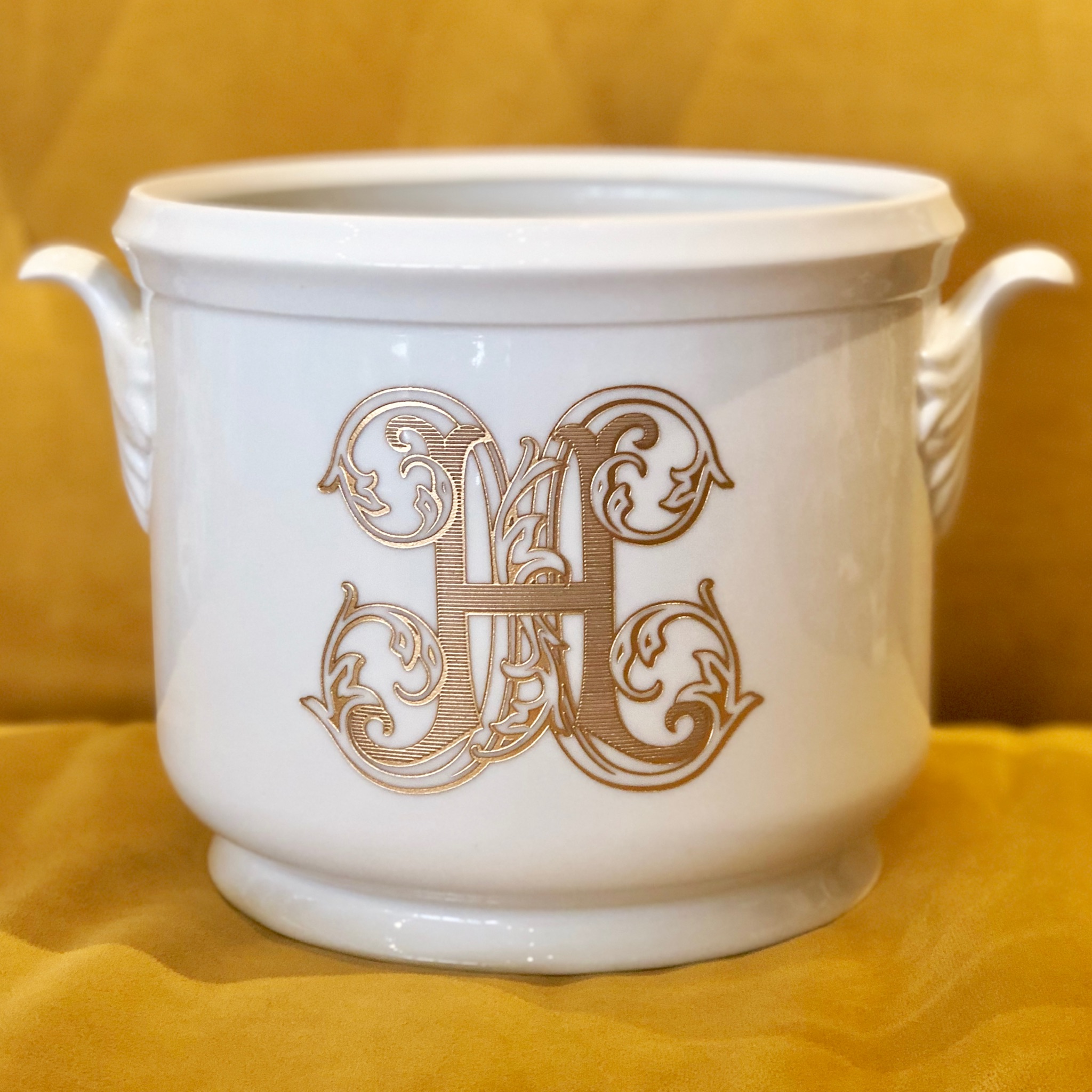 Hive Porcelain Cachepot, Large
The ornate handles on this reproduction of a famous Italian cachepot, add style and make this a favorite for use as a planter or as a wine/champagne bucket.
Hive Porcelain's color bonding process creates a food and dishwasher safe finish.
Our gilded process is a three dimensional blasting process that is then hand gilded for added elegance.
*Gold rimmed and gilded items are hand wash only and may not be microwaved.*
Your custom monogram can be added to this style for an additional fee of $25.00. For this option, select COM in the pull down menu. Your artwork must meet our art department's approval to ensure we provide you with the highest quality product. Please email artwork to Kelsey@hivedesignnc.com.
Production and delivery time is 1-2 weeks.
You will be prompted to select personalization options after clicking "ADD TO CART" below.