Hive Porcelain Flower Arranger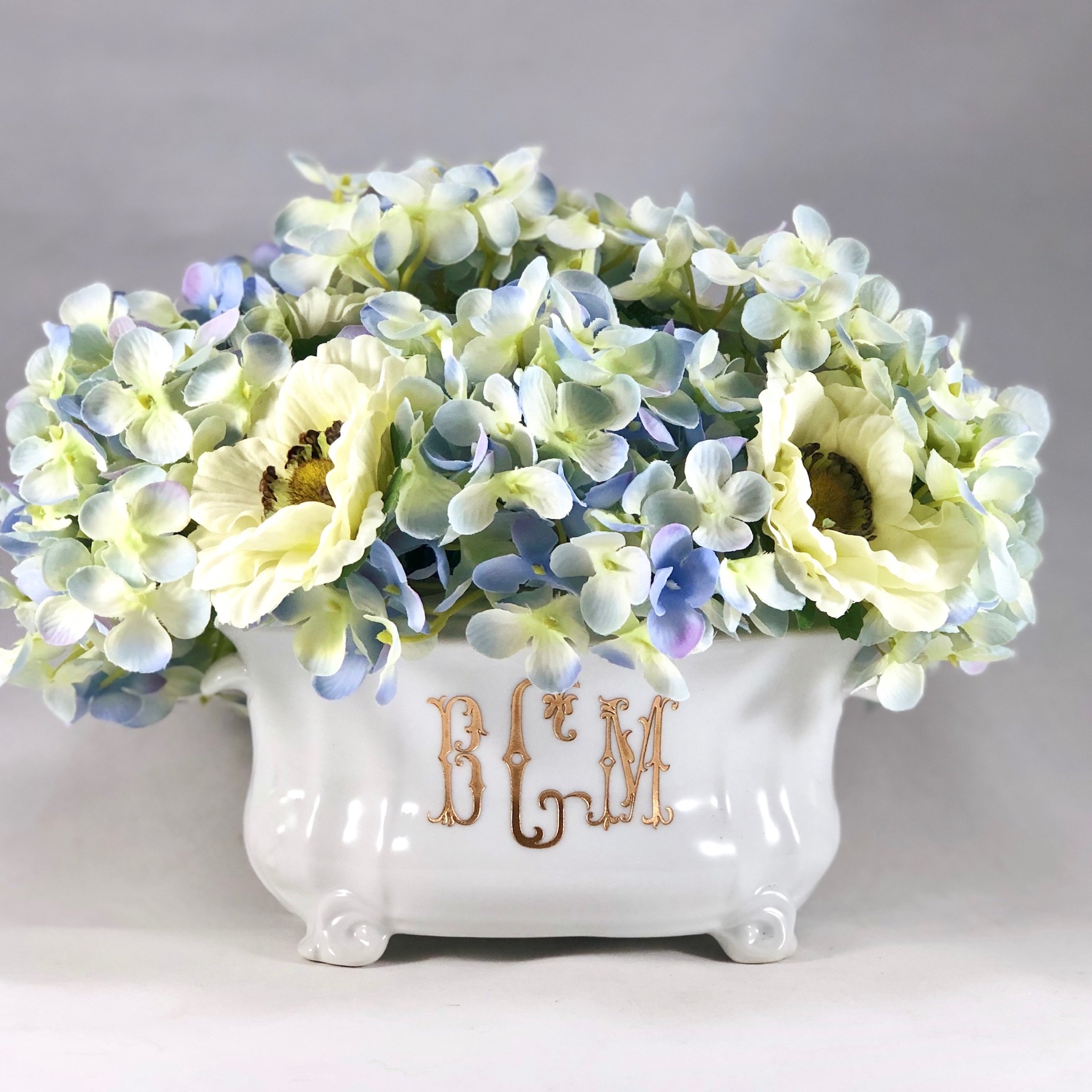 Hive Porcelain Flower Arranger
This antique Limoges style porcelain flower arranger has a separate insert with multiple holes for arranging flowers. Measuring 7 1/2" long, it has four feet and two pretty handles.
Our gilded process is a three dimensional blasting process that is then hand gilded for added elegance.
*Gold rimmed and gilded items are hand wash only and may not be microwaved.*
Production and delivery time is 1-2 weeks.
You will be prompted to select personalization options after clicking "ADD TO CART" below.