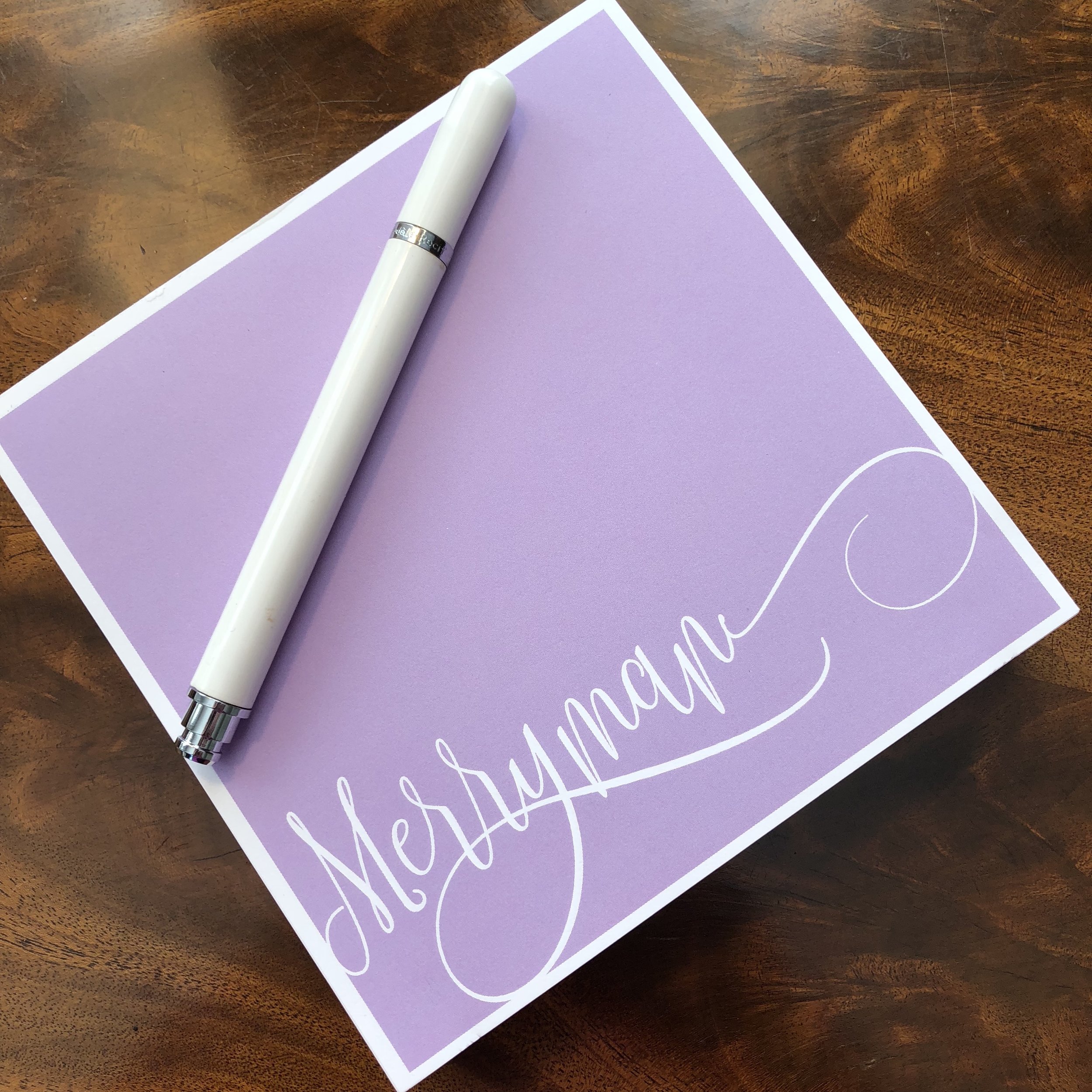 Scripty Name Chunky Pad
This pad is all about you ~ actually, this one is all about me!! Don't you worry, though, I will take your name and make it fabulous just for you! Choose an 8" x 8" chunky pad or 5.5" x 5.5". Your eyes will twinkle when your personalized pad arrives on your doorstep within the week! These are perfect for bridesmaid gifts, hostess gifts, and just gifting yourself!
8" x 8" pad comes with 100 sheets
5.5" x 5.5" pad comes with 200 sheets
Recife pen available. Artwork can be converted to a coordinating invitation.
The personalization options show up when you click to add the item to your cart.