Rhododendron by Hive Design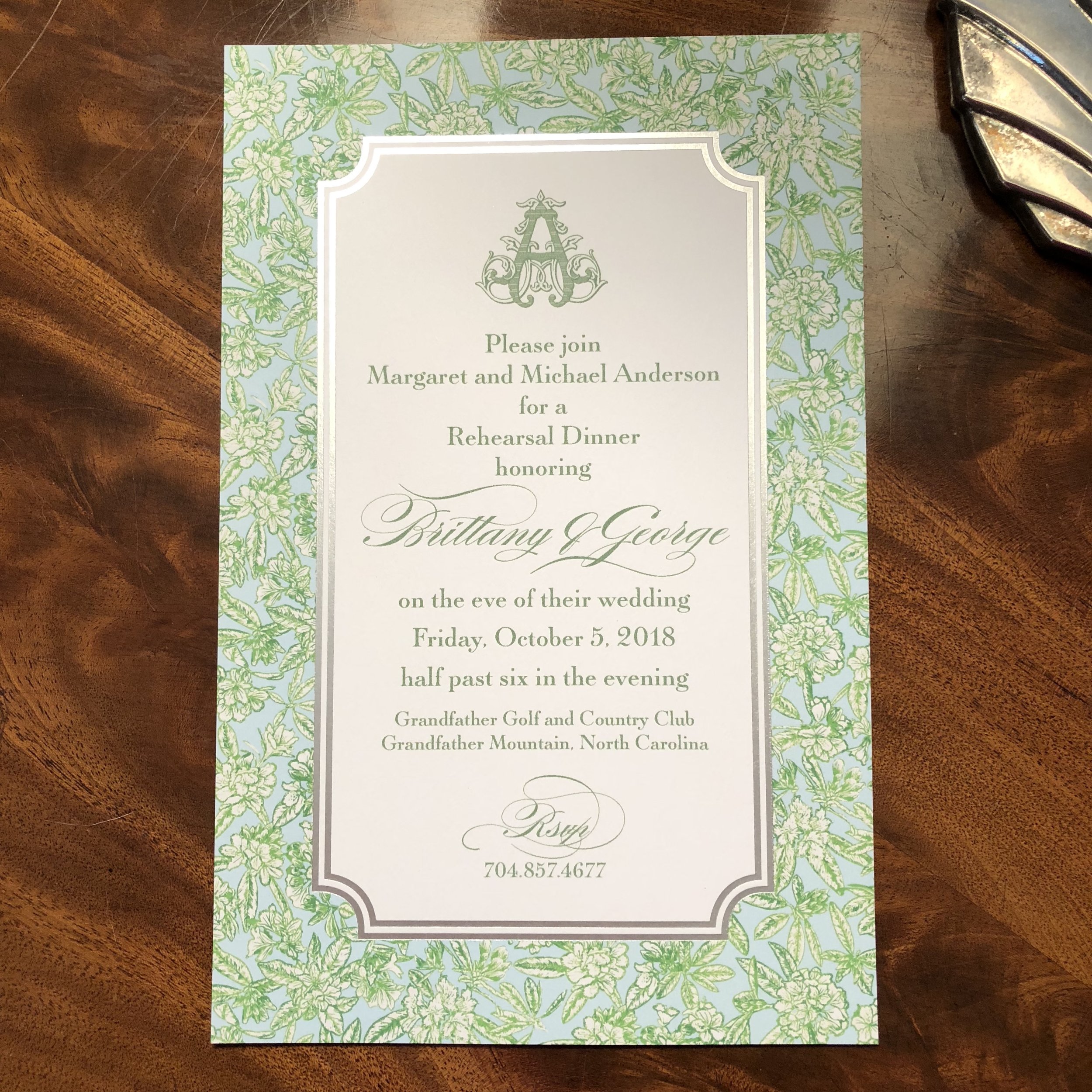 Rhododendron by Hive Design
The Hive is delighted to offer our very own 2018 spring line of bespoke, foil pressed invitations that are both chic and traditional. Using our easy online design service, you can order custom invitations from a mountaintop, an island retreat, or snuggled under your covers.
Our invitations are $2.75 each and include printing on front, back (if desired), and the return address on the envelope.
How to order:
1. Select foil color paper color, font combination, and quantity then add to cart
2. A form will pop up for your information. Fill out and submit your order.
3. The Hive will send you a proof within 24 hours
4. With your approval, your fabulous invitations will arrive on your doorstep within the week.
Minimum order is 25 invitations and sold in 5's ~ 20/25/30 ~ as high as you can count! Thank you for noting our policy when placing your order.